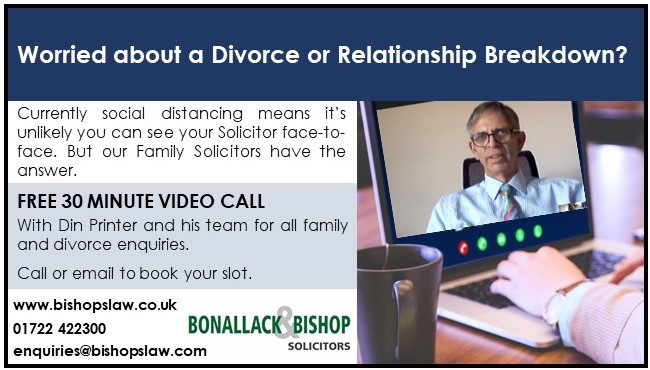 Our Military Divorce Solicitors appreciate that whilst any relationship breakdown is likely to cause you enormous stress, there are a number of ways a military divorce differs from one involving civilians. Any solicitor advising on a divorce or serving or retired forces personnel, will need to understand issues such as service accommodation, education issues and especially UK HM Forces pensions.
2021 divorce update – the government's plans to introduce the so-called "no-fault divorce" in 2021 have been shelved – the expect instruction date is now April 2021. Until then, therefore divorce will have to be based on 1 of the 5 "grounds" (divorce, adultery, desertion, 2 years separation and 5 years separation).
If you are a serving member of HM Armed Forces and are considering separation or divorce, we strongly suggest that in choosing a solicitor, you pick one who not only specialises in divorce cases, but who has particular experience of military divorce and family law.
Why choose our Military Divorce Solicitors?
Here at law firm, Bonallack and Bishop, our solicitors are highly practiced in dealing with Armed Forces divorce and relationship breakdown.  Our family law team has many years experience in this specialist area, and offices near the growing garrison towns at Bulford, Tidworth, Larkhill and Warminster.
We offer FREE initial advice – a FREE first 30 minute Zoom video or phone advice call – phone us now on 01722 422300 or FREEPHONE 0800 1404544
Our family law team is headed by Dinshaw Printer, a highly experienced family law solicitor who in addition to working here at Bonallack & Bishop,also sits regularly in court as a District Judge, and whose judicial responsibilities include family law and divorce. And what's more, Dinshaw grew up in the Army, with regular re-postings as the son of a Colonel .
Our solicitors can handle your military divorce wherever you are serving, at home or overseas, using e-mail,video call and telephone instructions without needing to see you – or we can meet you face-to-face in one of our offices in Wiltshire, Hampshire and Dorset.
Our solicitors are genuine specialists – family law is all they do. The law is becoming increasingly complex and it is important to use solicitors who really know what they are doing. We take training very seriously and many of our lawyers are accredited specialists.
We offer an exclusive 10% discount to both serving and retired military personnel.
Our clients like us – in a recent client survey of over 400 of our clients, 95% said that our legal services were "excellent" or "good" and 98% added that they would "recommend the firm to others". Increasing numbers use our legal services – existing clients returning for further legal advice and referrals from satisfied clients.
If you're looking to buy a property following your relationship breakdown, our property law team are also experts on loans using the Forces Help to Buy Scheme
In short, the firm has grown by 1000% in just 12 years by providing the right service.
How our Military Divorce Solicitors can help you
Our highly experienced solicitors can help you with every aspect of a military divorce including:
The divorce process
Issues regarding children
Financial matters (known as ancilliary relief), and in particular military pensions
Child and spouse maintenance
Judicial separation
Separation agreements
Change of name deeds
Domestic violence and injunctions
Our solicitors can also help you with other family law or relationship breakdown problems apart from divorce including:
Civil partnerships
Relationship breakdown and property rights for cohabitees
Pre-nuptial and post-nuptial agreements
Contact our Military Divorce Solicitors today
Our solicitors represent clients in military divorce both nationwide and overseas. So wherever you are based, and whether you are serving in the Army, Royal Navy and Royal Air Force, for clear and practical legal advice about a military divorce, contact us today for
a FREE initial video or phone consultation on [01722] 422300 or FREEPHONE 0800 1404544
e-mail us using the contact form below